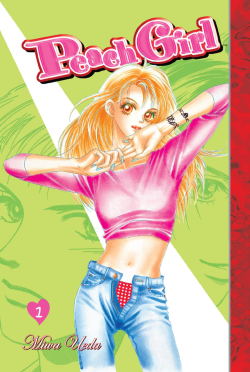 Also in this series: Peach Girl: Sae's Story, Peach Girl NEXT
Also by this author: Pre Mari, Loco Moco, Papillon: Flower & Butterfly
Warnings: Violence, Sexual Assault, Kidnapping, Bullying, Statutory Rape, Abuse
---
My Thoughts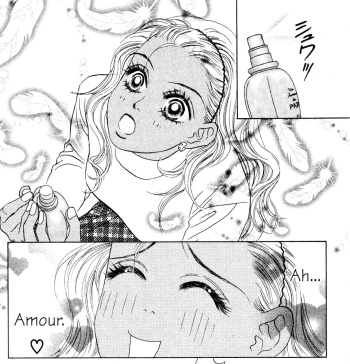 Peach Girl is a nostalgic series for me, it is one of the first shojo series that I really got hooked onto. I loved the bold art style and the characters, the romance, the drama. I really related a lot to Momo, an outgoing but insecure girl that worries about her tanned skin and struggles with a manipulative and jealous friend, Sae.
This manga struck a chord with me particularly because of the duality between Momo and Sae. I knew a girl that was a lot like her when I was growing up, she always seemed to be changing to fit around other people. Every girl in our friend group came to resent her because she always found a way to get her hooks into other people's crushes, boyfriends, and later in life a husband, and usually threw all of those boys away after causing a break-up. I never understood that girl, what motivated her, and what she really got out of these things. This was what made Peach Girl so memorable to me, it perfectly encapsulated a part of my life and it reminded me so much of that time.
Going back to this series as an adult, however, I found myself feeling really conflicted about this series. The story starts off strong, it's so easy to cheer for Momo with an antagonist like Sae. The romance was believable and sincere, and despite some ups and downs everything felt contained. By the fifth volume, however, things started to go downhill and fast. The drama spirals so drastically out of control, and sexual assault is used as a plot point, and again as a scheme for revenge. It was never treated with any real care and it is gut-wrenching that it was used flippantly for a dramatic story arc. There are other very huge problems later on in the series with plot points that are hideously inappropriate. It left a bad taste in my mouth, but I tried to look past this as being a story of its time.
Even putting that all aside, characters seemed to change their minds so quickly and everything always felt so melodramatic and blown out of proportion. Momo finds herself in a love triangle with two equally wonderful and toxic boys and was hurt over and over again. After eighteen volumes, it frankly became exhausting. The indecisiveness of the characters becomes so frustrating, and I stopped caring about any of the characters.
It is the type of pop drama that was popular when I was a teenager, and it's amazing that there is both a spin-off and a sequel because it all feels like a never-ending empty trashy drama. I wanted so much to love this series, and for it to be one of my all-time favorites, but I just can't get past the problematic content to love this series, it just carried on for far too long and went way too far.
"I can't hold your heart prisoner. And people's feelings change with time. If your heart isn't really with me, I don't want you to feel guilty about it."
Rating: