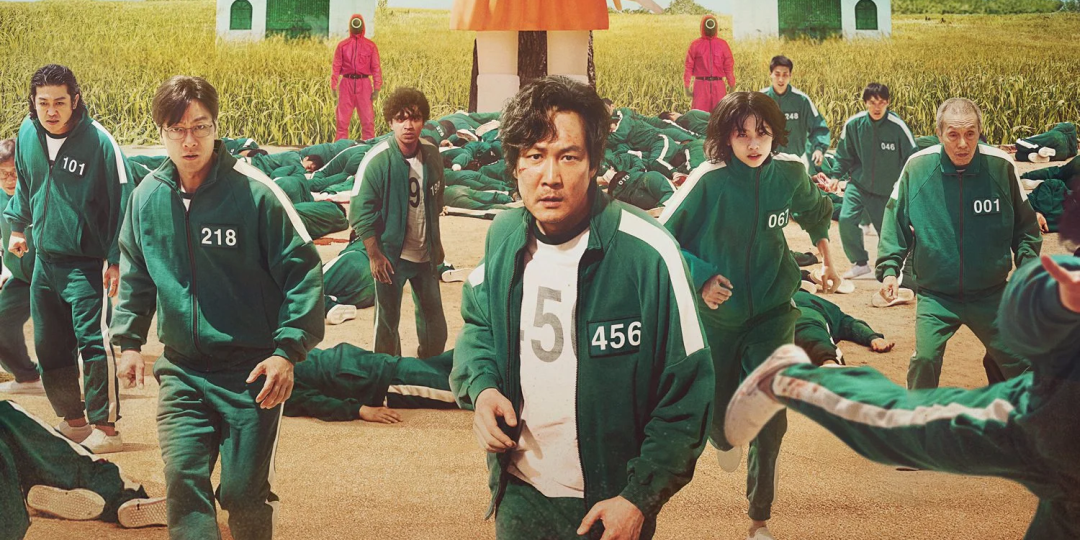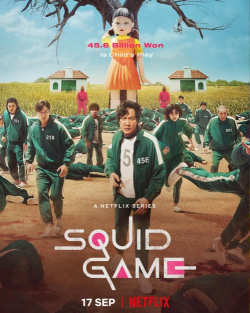 Squid Game
Studio: Siren Pictures Inc.
Original Run: September 17, 2021
Genres: Action, Suspense, Survival, Drama
Episodes: 9
Run Time: 32–63 minutes
Created By: Hwang Dong-hyuk
Starring: Lee Jung-jae, Park Hae-soo, Wi Ha-jun



Synopsis:
Hundreds of cash-strapped players accept a strange invitation to compete in children's games. Inside, a tempting prize awaits — with deadly high stakes.
Warnings: Gore, Extreme Violence, Death, Sex
---
My Thoughts
I am very late to the party but I finally sat down to watch Squid Game. This has easily been one of the most talked-about shows this year, so I prepared myself to strap in and see what all the hype was about and boy, I understand why this show is so popular. I was fully hooked after the first episode and had to resist binging it in one sitting, I was absolutely shaken.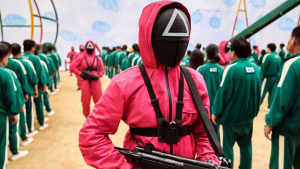 Squid Game is another entry in a line of death game survival shows built around the horrors of capitalism. It has splashes of Battle Royale and Hunger Games with an anti-capitalist message about the crushing effects of stratified social structures and wealth inequality. The "rich people are scum" message is not subtle, and it's perfect in current political discourse in which people chant "eat the rich."
The characters in this show are well written with so much depth and a deep understanding of the struggle of being poor. Despite the various backstories of each character, they're all ultimately there for the same reason: debt. I felt strongly for each and every one of the characters and honestly struggled to root for anyone. The show dares to ask who deserves to win and highlights the many ways that people deal with hardship. Episode Gganbu made me cry ugly UGLY tears. Even though I knew immediately what the game would be, I felt intense anxiety throughout the entire episode. The final episode made me gasp; not many shows can unsettle me the way that this one did.
Squid Game stands out as one of the best in the genre and is wholly deserving of the attention and admiration that it garners. It is easily one of my favorite shows of the year and I am interested to see where season two well head.
---
Rating:
---