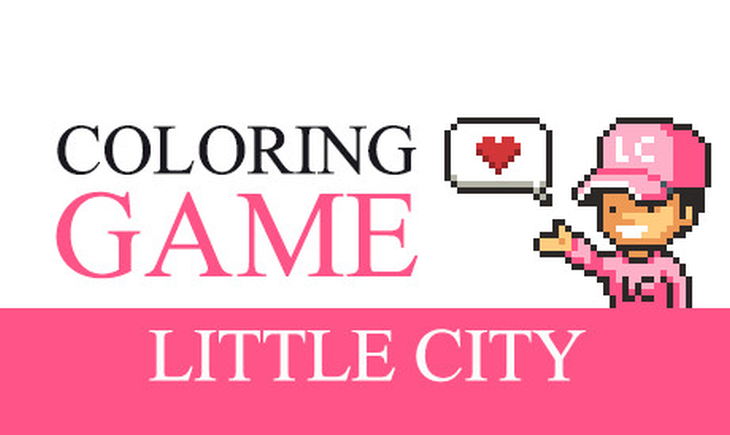 This was a bit of a random pick up, but Coloring Game: Little City was a surprisingly relaxing game that I didn't know I'd love. The title says it all, it is a simple color by number game themed around an adorable little pixel city. I've always been into art, though I was never that good at it. Even so, I used to draw constantly growing up and in my teens eventually got into creating pixel art and web design, so the pixel style in this game was really appealing to me.
I was surprised that there were actually a few controls to this game, including the ability to hold down shift to keep your lines straight while coloring, and an undo button. The colors are locked, but that is understandable. The base setting has numbered boxes and the boxes will be highlighted when you click on the corresponding number from your palette. There are options to remove the numbers or the box highlights. You can also use your mouse wheel to zoom in and arrow keys to smoothly scroll across large images which was a really nice feature.
For the sake of experimenting with the margin of error, on an uncolored block you can swipe all you want with other colors, it will only fill in the numbered boxes that match the color you currently have selected. Once a square has been colored however, going over it with the incorrect color resets it to blank. Completing an image awards the player with a cute little animation with the image after and a matching steam achievement. The animations are simple, and a few are funny and a bit of a surprise. There is a few relaxing dance songs that play in the background while you play that can easily be turned off so you can listen to your own music on your music player.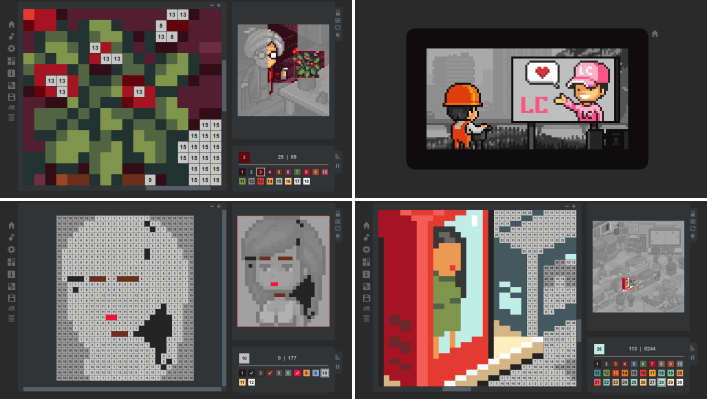 Overall it was a good experience for me, it is a very simple game with a small selection of intuitive settings for the player to adjust to their preferences. It made me really happy to see an area of the picture that I was working on pop with color as I worked on it. I actually felt pretty satisfied when I finished an image, especially the larger and more difficult ones.
The base game is completely free and it comes with 15 different images of varying difficulty and detail levels. Additional DLC can be purchased for just $1.99 for a single expansion, or $7.99 for the season pass, which will give eventual access to 5 packs. All in all a pretty reasonable price considering you get an additional 15 images per pack, and it supports an indie developer. I think that it is well worth it to give the base game a try, whether you're a gamer or not, if you're just looking for a silly way to unwind or pass the time.
---
Let's Discuss!
Have you ever done a color by number?
Do you find simple games like this fun or relaxing?
What are your thoughts on the DLC?
---
Game Information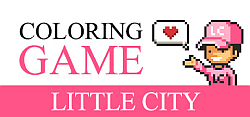 strong>Coloring Game: Little City
Publisher: L. Stotch
Developer: L. Stotch
Release Date: Aug 16, 2019
Genres: Color by Number
Platforms: Steam
Steam